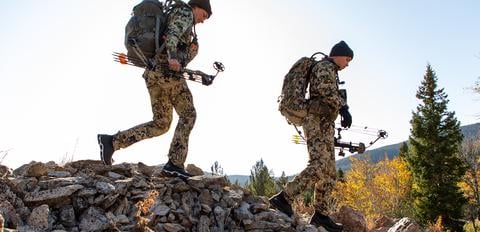 Q & A with Lindsay Davis
Tell us a little about yourself. I'm home in the outdoors. I work full time in the outdoor industry to protect recreation access, public lands, and wildlife habitat. I am a first-generation hunter. In the last five years, I've come to connect my perspectives around food systems, wildlife management and habitat to hunting. As someone new to the hunting community, I've been able to help communicate the importance of and reverence in hunting via writing, speaking and storytelling to other hunt-curious folks, non-hunting communities, and industry allies to further our collective efforts in conservation. In my off-time, I'm a backyard gardener, bird dog wrangler, and citizen scientist. In the summers, I help monitor and install motion-sensored cameras to find species density in the wildlife-urban interface of Salt Lake City, so we can enact sound conservation strategies for wildlife in the region.
How long have you bow hunted? What does it mean to you? I started hunting five years ago, with my first archery season being last year. I have always wanted to bow hunt, and believe that hunters should build up to it with a handful of successful rifle seasons first to gain the necessary experience for ethical shot placement, field dressing, etc. Archery hunting is incredibly difficult, and requires far more skills in finding and getting close to animals. Arrows have less 'knock down' power than rifles, so it's critical we make accurate and ethical shots so we don't wound and lose animals. I love beginning to learn it because it's easier to practice throughout the season as I can shoot arrows on camping trips and in my backyard. I also love the feeling of carrying a bow around in the woods -- it's lighter, quieter, and I'm more comfortable with it than a rifle. I have a long road ahead of me in learning how to be a successful bowhunter. This year, I'm excited to upgrade to a new Hoyt compound bow and test my skills here in Utah.
The Apex is a boot unlike other hunting boots- what do you think about it? I think the Apex boot is an interesting innovation for hunters. Typically, we have heavy hiking boots, or tall waterproof slip-ons. The Apex is a hybrid -- it's like a waterproof hiker, that's light and fast but has tread. I found them to be comfortable and easy to put on. In situations where I need to take my shoes off for a stalk, the Apex boot allows for a quick transition with their zip-up design. I'm curious to see how they will perform for me in different hunting scenarios this season, from waterfowl to upland and big game.;
How else do you think you could/ will wear the Apex boot in other outdoor pursuits beyond hunting? I think this boot has some real versatile potential. It's so easy to put on that I can picture them at my backdoor for quick jaunts to my chicken coop, garden, and for house projects. Because they're waterproof, they'll be easy to clean and good for dirty jobs like most Muck boots. Equally, the Apex could be a great camp shoe -- its light, comfortable, and has enough tread for scrambles and hikes.
Can you share a memorable experience from a hunt that you'll never forget? Hunting requires far more focus and attention to detail than any other outdoor activity I participate in. Because of this, I've experienced it building incredibly vivid and lasting memories. Being in the field attuned to wild animals is so special. It requires you to be out when animals are most active, which is dawn and dusk. I see so many incredible sunrises and sunsets, and get to experience wildlife in their undisturbed and most active state. Some of my favorite memories are the wildlife encounters that happen simultaneously with my hunting pursuits -- spooking mountain lions, being so still and quiet waiting for deer that moose feed within ten feet of me, or having grouse walk right up to my sit spot. Hunting is an incredible way to experience the outdoors, whether you tag out or not.
Tell us more about Outdoor Alliance. How did you get involved? When I first moved to Utah, I was doing some internet research on conservation issues throughout the state. I stumbled upon an infographic that Outdoor Alliance had designed to help educate people about public lands issues. It was love at first sight for me; I was truly impressed with their website, communication strategies, and team. After meeting at Outdoor Retailer, we started working together to reach more outdoor enthusiasts with calls to action around recreation issues nationally. Last fall, I got invited to join their board of directors, which is a tremendous honor. I'm thrilled to be able to continue my involvement with the organization. They are the most responsive team of people working to protect the human powered recreation experience nationwide.
You seem to juggle a lot, how do you do it all? And still find time for the outdoors? I consider myself very lucky to live in a place like Utah, where 75% of our state is public land. That is the third highest in the country. I live in the city, but I can access wilderness within 20 minutes of my front door. This truly makes my outdoor life and my professional life possible. This kind of access allows me to mountain bike before work, fish after work, and hunt on the weekends.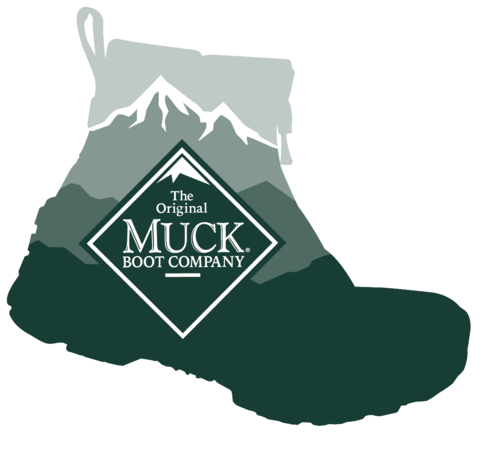 Related Categories
Popular Products