This is the second installment in a blog series featuring the winners of the 2022 Muck Boot Chapter Capacity Grant program. The grant program awarded five National Young Farmers Coalition chapters with $5,000 to compensate themselves for their organizing efforts or to cover expenses for a specific project, such as COVID-19 response efforts, racial equity trainings, or virtual platforms to increase connectivity.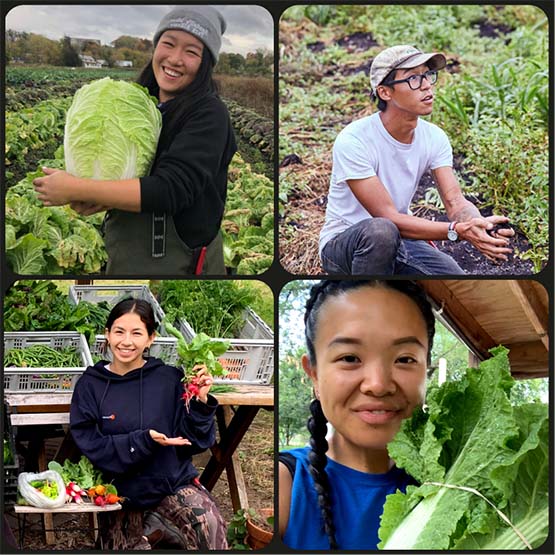 At the 2020 Young Farmers National Leadership Convergence, Christina Chan, Larry Tse, Anna Pelavin, and Nicole Yeo conceived the idea for Choy Commons, a coalition of Asian American farmers and community organizers who seek to build food sovereignty in Asian American and Pacific Islander (AAPI) communities in New York City and the Hudson Valley. A central focus of the project is reclaiming Asian heritage and cuisine and providing a safe place for people from New York City to explore what it means to be second-generation, diasporic Asian Americans in the context of food and agriculture. After planning the logistics of the project during and since the 2021 Convergence, Choy Commons officially launched this year.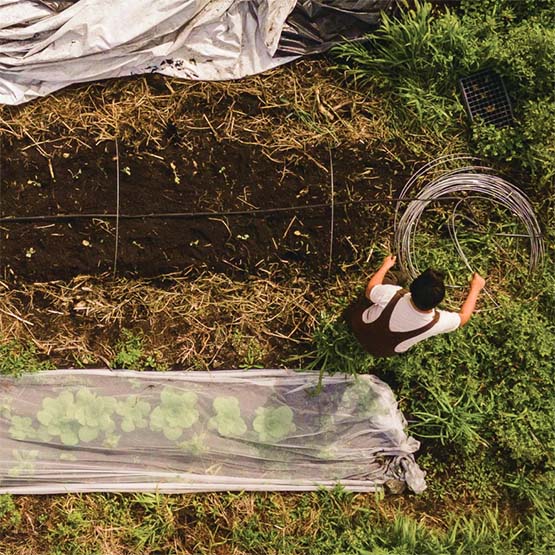 Choy Commons is an initiative supported by the Hudson Valley Chapter of the National Young Farmers Coalition, which was one of five Young Farmers chapters that received a $5,000 Muck Boot Chapter Capacity Grant. This year Choy Commons is piloting two initiatives: a communal gleaning network connecting farms to community volunteers from existing mutual aid food organizations, and a sliding-scale farmers market in Chinatown. The grant funds will be used to reimburse the project organizers for their work, as well as for purchasing market infrastructure, food harvest and transport supplies, and transportation between the city and farms in upstate New York.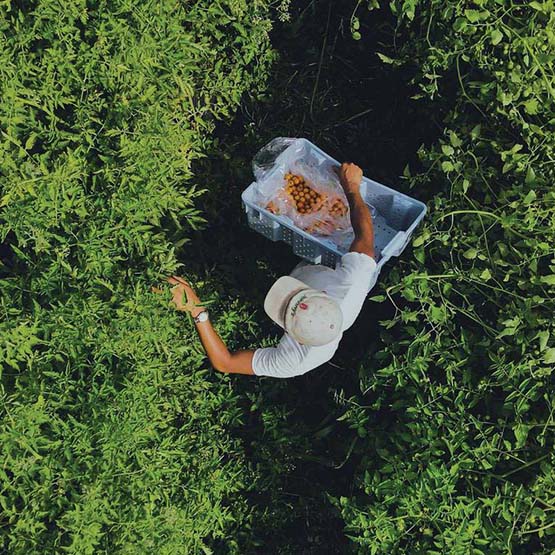 Larry Tse operates a farm for Dig, a chain of locally-sourced restaurants in the Northeast, and Christina Chan has a farm called Choy Division. Choy Commons is establishing a communal gleaning program in collaboration with Asian Americans For Equality, Heart of Dinner, and the Asian American Feminist Collective to bring community members from New York City to harvest culturally-important crops at their farms, and others in the Hudson Valley, to distribute through their respective food relief efforts. This practice both reduces the burden of the harvest on farmers and offers a restorative farming experience to the people who come to the farm to glean. Choy Commons also focuses on culturally-relevant produce specifically because the recipients that are served by these organizations are all primarily AAPI elders and low-income residents. Choy Commons is also working with the Glynwood Center for Regional Food and Farming in the Hudson Valley to glean the offal, bones, and organs–all highly prized in Asian cuisine– of animals they butcher to redistribute to members of their community.

Choy Commons will also be a vendor at Think!Chinatown's pop-up night market, where people can buy produce and seedlings from Larry's farm, Choy Division, and other Hudson Valley farms at a sliding-scale. At this market, Choy Commons seeks to engage the community in dialogue about sourcing locally-grown, Asian produce, encourage people to consider their relationship to the land they live on, and explore how they can build food sovereignty together for their community. Their first market is on May 20, 2022.
In their pilot year, Choy Commons decided to first focus their efforts in Chinatown, a community that already has a strong support infrastructure for the AAPI community in Manhattan. Through this trial, they hope to identify what hurdles they will have to overcome in relatively less resourced areas with fewer community infrastructures in place for Asian residents in New York City, like Harlem.
Chapters of the National Young Farmers Coalition are the purpose for and partners in our mission to shift power and change policy to equitably resource our new generation of working farmers. Check out our website to see existing chapters in your area and email us at chapters@youngfarmers.org to discuss starting a chapter.
Related Categories
Popular Products