Most of us don't want to have smelly shoes or clothing, which is why antimicrobial technology is becoming increasingly popular to help hinder the growth of odor-causing bacteria. Anti-odor Technology is everywhere nowadays, and for the most part you'll find it is solved for via antimicrobial technology.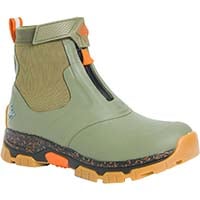 The Original Muck Boot Company takes an innovative approach for addressing odor control. The Muck Boot Co has begun to incorporate NZYM™ into select footwear styles. NZYM™ is a non-genetically modified, naturally occurring set of specially selected microbes that reduces and eliminates the root cause of odor, which in footwear is sweat.
So, what is used in these technologies? Many antimicrobials use heavy metals such as silver (silver ions), copper, and zinc or use man-made chemicals. NZYM™, uses non-genetically modified, naturally occurring sets of specially selected microbes. These microbes generate enzymes to mitigate odor by converting sweat and other organic materials to odorless CO2 and H2O. Antimicrobials release positively charged ions which destroy the enzymes necessary for odor causing bacteria to metabolize and reproduce.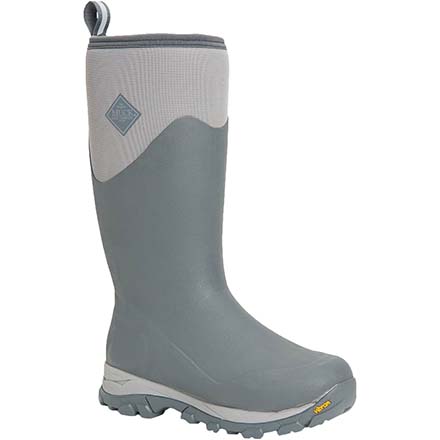 Some traditional antimicrobials do come with certain risk factors. The heavy metals and chemicals used in them can be toxic to humans and must be used at approved levels. They may also be toxic to fish and other marine life and are beginning to accumulate in sewage treatment plants. Some antimicrobials are also considered pesticides and must be registered with governing bodies such as the EPA, REACH, and HealthCanada. The NZYM™ microbes utilized by The Original Muck Boot Co naturally occur in lakes, streams, and dirt and have a biological safety level of 1, which is the same level used for enzymes in foods like yogurt. NZYM™ microbes also have zero toxic discharge, cause no measurable negative environmental impact, and are not considered a pesticide, therefore doesn't require any registrations.
Its improbable that we can demonstrate the differences between these two technologies through the standard AATCC methods of testing for presence of an antimicrobial. The test protocol looks for the presence of antimicrobials and does not indicate how effective each technology would be at odor control. To test which odor control technology works best, it would be with a sensory panel test or a simple wear test. So why not try a pair of Muck Boots that use NZYM™ as its odor control technology and see how it compares to other boots. We certainly hope you agree with us that it is a fantastic technology!
Related Categories
Popular Products