Holiday season is my favorite because it's closer to the new year. During the holidays there's more down time. More time to connect with family and reflect on all the opportunities, experiences, and blessings throughout the year.
As a kid, I remember putting up the Christmas tree being a big event in our house. My mom loves Christmas trees. She loves decorating in general. Our house would be filled with snowmen and angels from the day after Thanksgiving to February sometimes. That was our tradition. Of course, now I do not live with my parents, and I have my own family, so I was able to start my own traditions— which do not look the same every year. That's a tradition, right?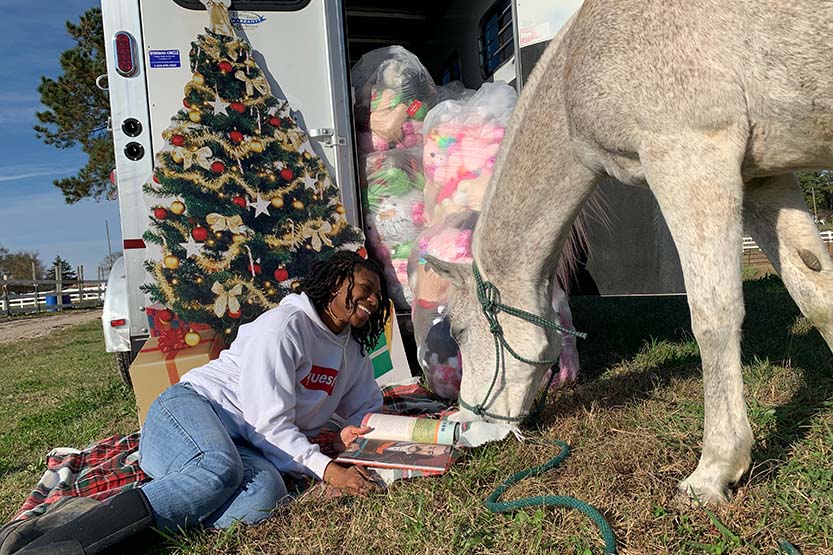 To switch it up. From 2016-2019 I spent the holidays giving back in the community. From collecting toiletries to volunteering with friends giving food plates away to people experiencing homelessness. The idea was to find a way to give back during the holiday season because it's just a tough time for many. To spread love during the time of the year, not enough people are thinking about love.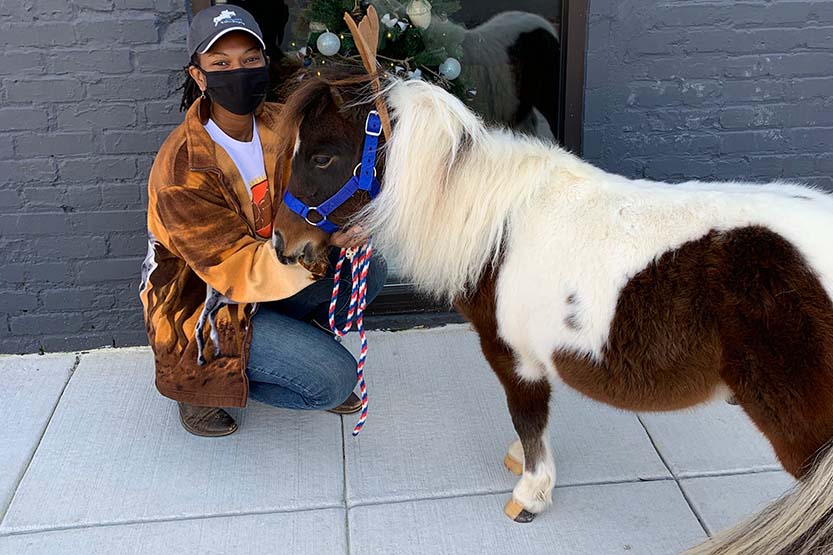 With the addition of my two daughters (2020 and 2021) my focus for the holidays changed. I wanted to rest. I wanted to be in the house with family and relax. That's exactly what we did. During covid, it was also the best decision for our family.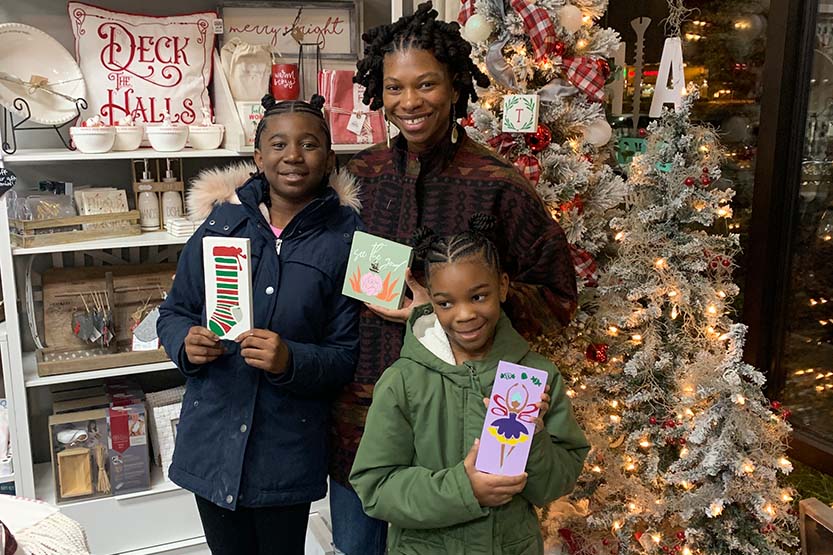 Now it is 2022 and it's our first holiday season in our own home. We had my childhood home renovated. My oldest is 11 years old and my youngest is 1 year old. "Santa Claus" isn't significant in our home, so I am now thinking of a new tradition for us. I think a balance between rest and rejuvenation and finding a way we can give back to our community as a family will be perfect for us. This year has been so busy for us, we need to take a step back and cherish togetherness
Learn more about Caitlin Gooch and Saddle Up And Read here .
Saddle Up And Read is on a mission to encourage youth to achieve literary excellence through equine activities. In 2017, founder Caitlin Gooch noticed the literacy rates in North Carolina were low. Caitlin acted immediately by creating an incentive with a local library. As a prize for reading, this incentive included a day at her father's horse farm. The only requirement was for children to check out 3 or more books from the library. It turned out to be a great success which led to Saddle Up And Read.
In April 2019, Saddle Up and Read became established as a 501(c)(3) non profit organization. "Horses connect people and get kids excited. Why not use that energy to encourage kids to read?" Caitlin states. To this day, Saddle Up and Read has visited elementary schools, libraries, child care centers, church youth groups, and community events.
Related Categories
• Women's Tall Boots
• Men's Tall Boots

Popular Products